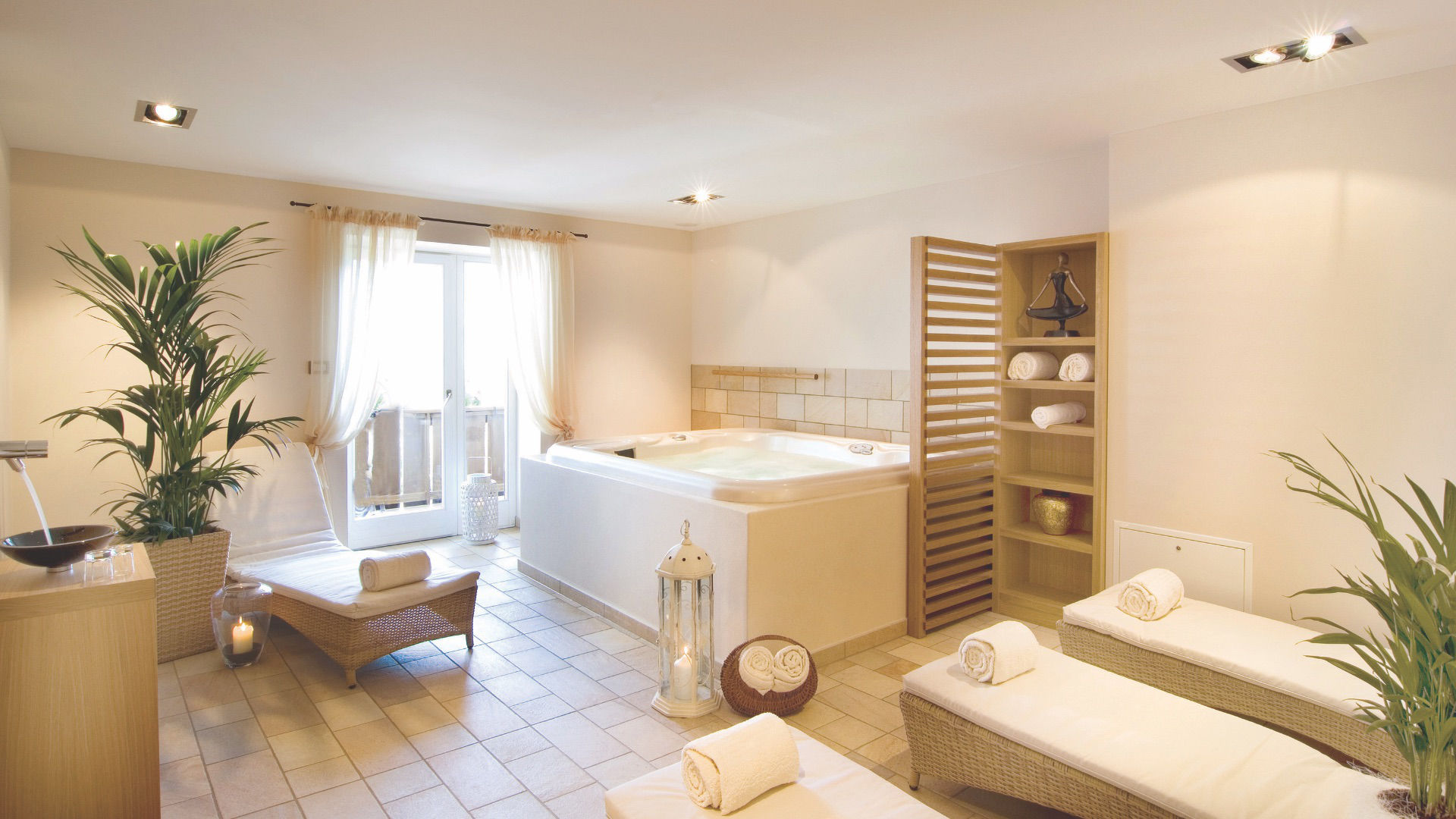 Your hotel with sauna in Tirolo
Feel the warmth & find relaxation
Warmth is a real relief for body and mind. It reduces stress, strengthens the immune and the cardiovascular system, aids the metabolism, relaxes all muscles, soothes the nerves and helps you to sleep deeply. In short: A visit to the sauna has many advantages for health and well-being – on cold winter days and after a tour through environs of Merano on foot or by bike.
Beyond that, our little wellness area is a welcome change if your holiday programme gets in a muddle because of bad weather. Then you can stretch out on the lounger with a good book, enjoy the bubbling water in the whirlpool and take the pleasant warmth of the sauna and the infrared cabin in.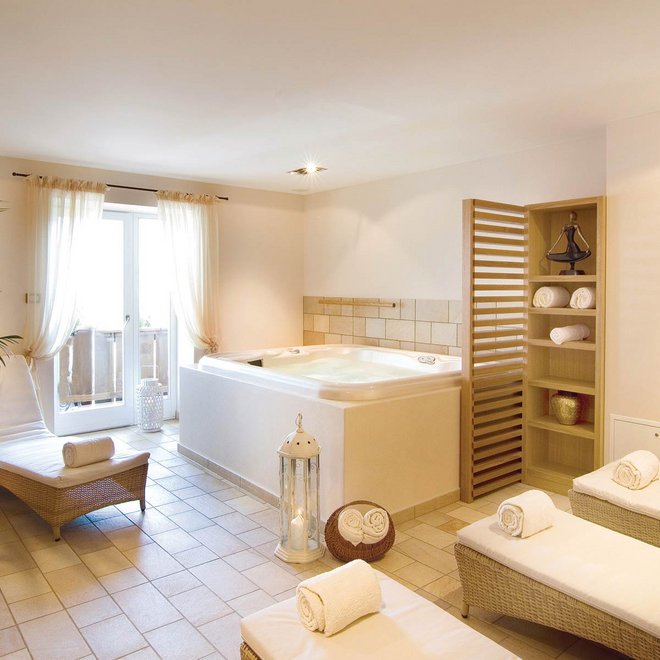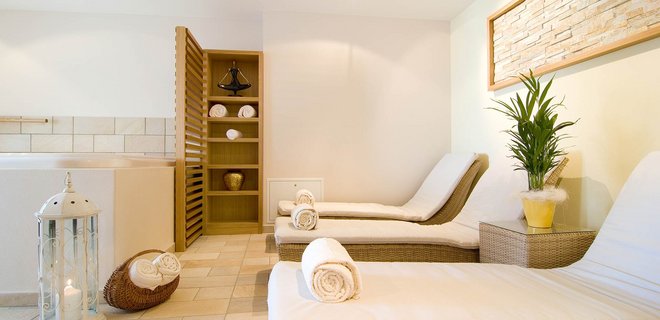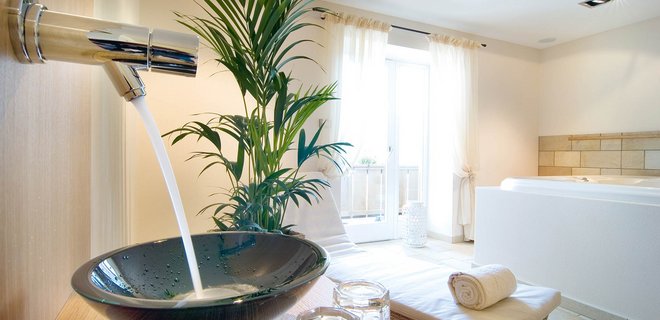 Our Hotel Kronsbühel is reachable from Bolzano or Resia, motorway exit Merano Center (district Quarazze) – along Via Laurin and Thurnstein Castle, not via Tirolo! If you are traveling over Passo di Monte Giovo, you should also take the road through the district Quarazze and do not go through Tirolo. If you have a navigation system, please enter "Merano – Via Laurin".
To top