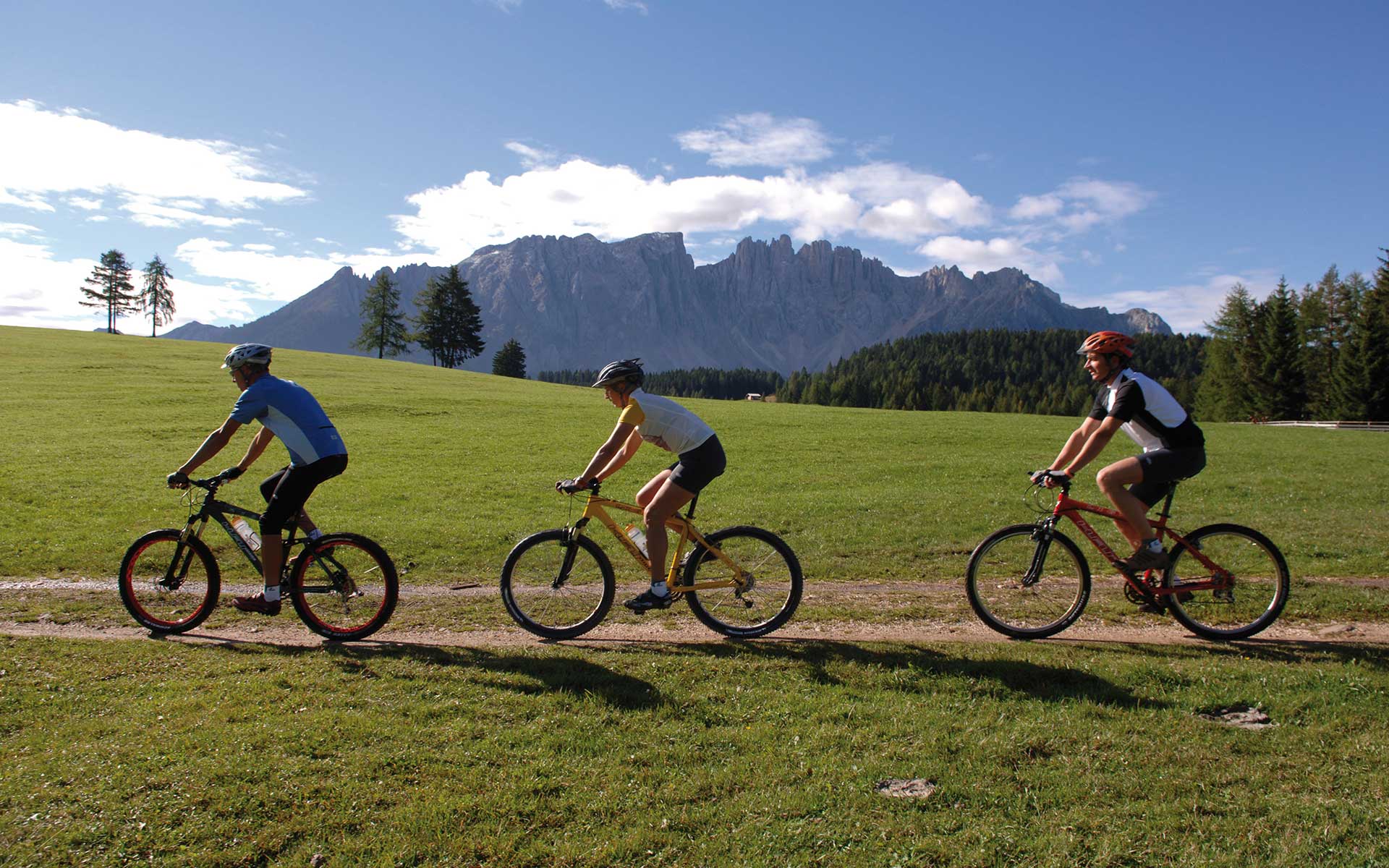 Your activity hotel in Tirolo
Sport, culture and much more
Do you want to take advantage of your holiday in the Hotel Kronsbühel in Tirolo in order to devote yourself completely to your hobbies? Are you interested in the historical and cultural characteristics of Merano and environs or do you want to explore the unique landscape all round? Or just have a varied holiday with something new for every day?

No matter what your favourite free-time activities are and if you rather prefer a Mediterranean or an alpine ambience – around our activity hotel near Merano an activity holiday knows no bounds. From sport, culture and sightseeing to wellness, shopping and events, fun and change are guaranteed here. Of course, we support you in planning your holiday activities and give you some inside tips.
Our Hotel Kronsbühel is reachable from Bolzano or Resia, motorway exit Merano Center (district Quarazze) – along Via Laurin and Thurnstein Castle, not via Tirolo! If you are traveling over Passo di Monte Giovo, you should also take the road through the district Quarazze and do not go through Tirolo. If you have a navigation system, please enter "Merano – Via Laurin".
To top