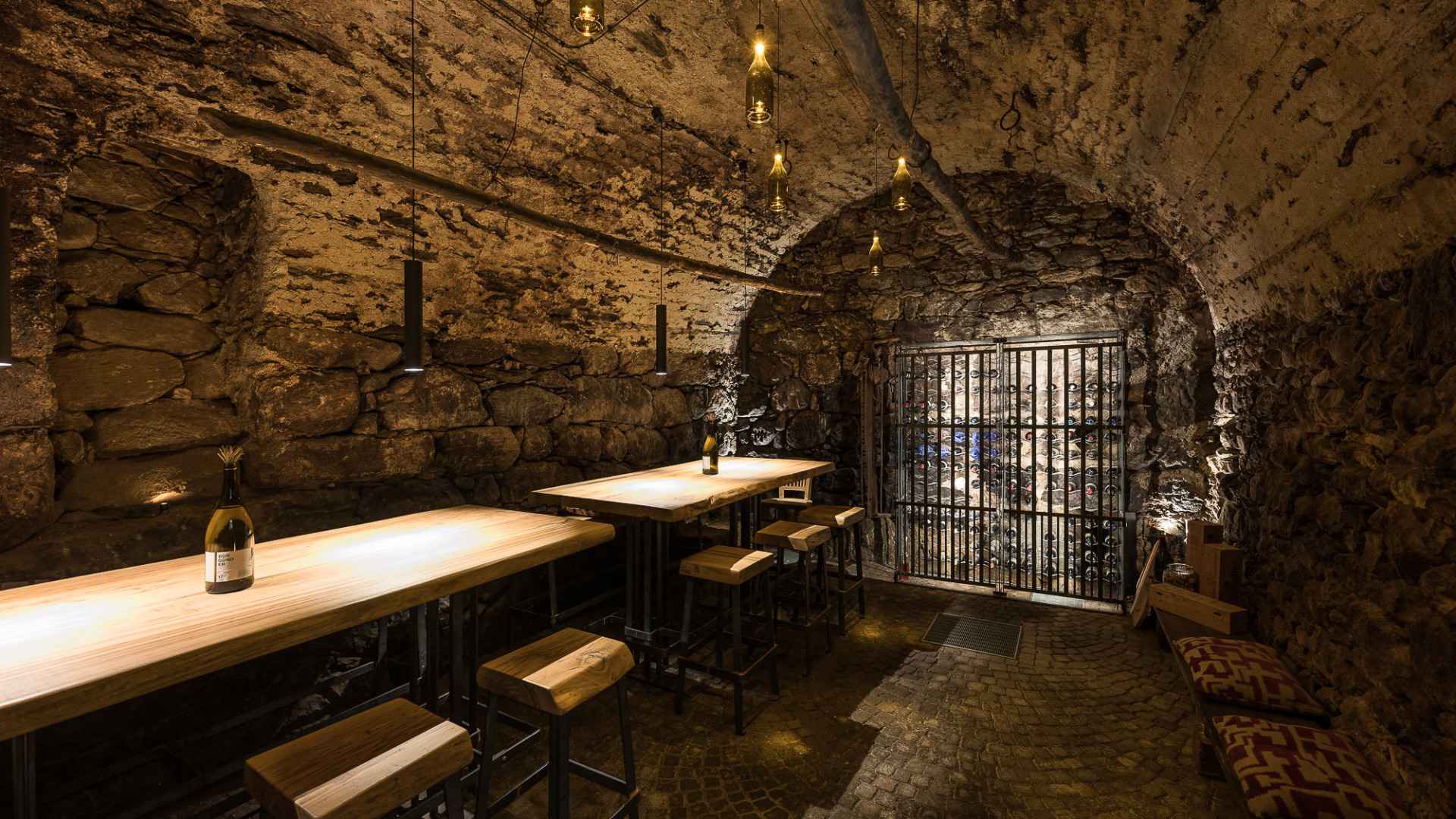 Indulge and discover something new
 ...in your wine hotel in Tirolo
Situated at an altitude of 600m in an area rich in natural beauty and culture, this Alpine paradise with a touch of Mediterranean flair provides a unique spot for bons viveurs and wine lovers alike to indulge in their passion.
We have always had a passion for wine. 2019 will see us join the Vinum Hotels of South Tyrol and in doing so boost Kronsbühel's position as a wine hotel. We have our own vineyard and a beautiful wine cellar filled to the brim with excellent wines. We are happy to organise tastings of premium wines stemming from both local producers and the rest of Italy as well as cellar visits and tours of our vineyard. Wine connoisseurs should feel completely at ease to fully indulge in their passion in both a warm and homely environment.
I look forward to sharing my passion for wine with you and to introducing you to the world of South Tyrolean fine wines.
Peter Schöpf, Sommelier and Wine Lover
Our Hotel Kronsbühel is reachable from Bolzano or Resia, motorway exit Merano Center (district Quarazze) – along Via Laurin and Thurnstein Castle, not via Tirolo! If you are traveling over Passo di Monte Giovo, you should also take the road through the district Quarazze and do not go through Tirolo. If you have a navigation system, please enter "Merano – Via Laurin".
To top