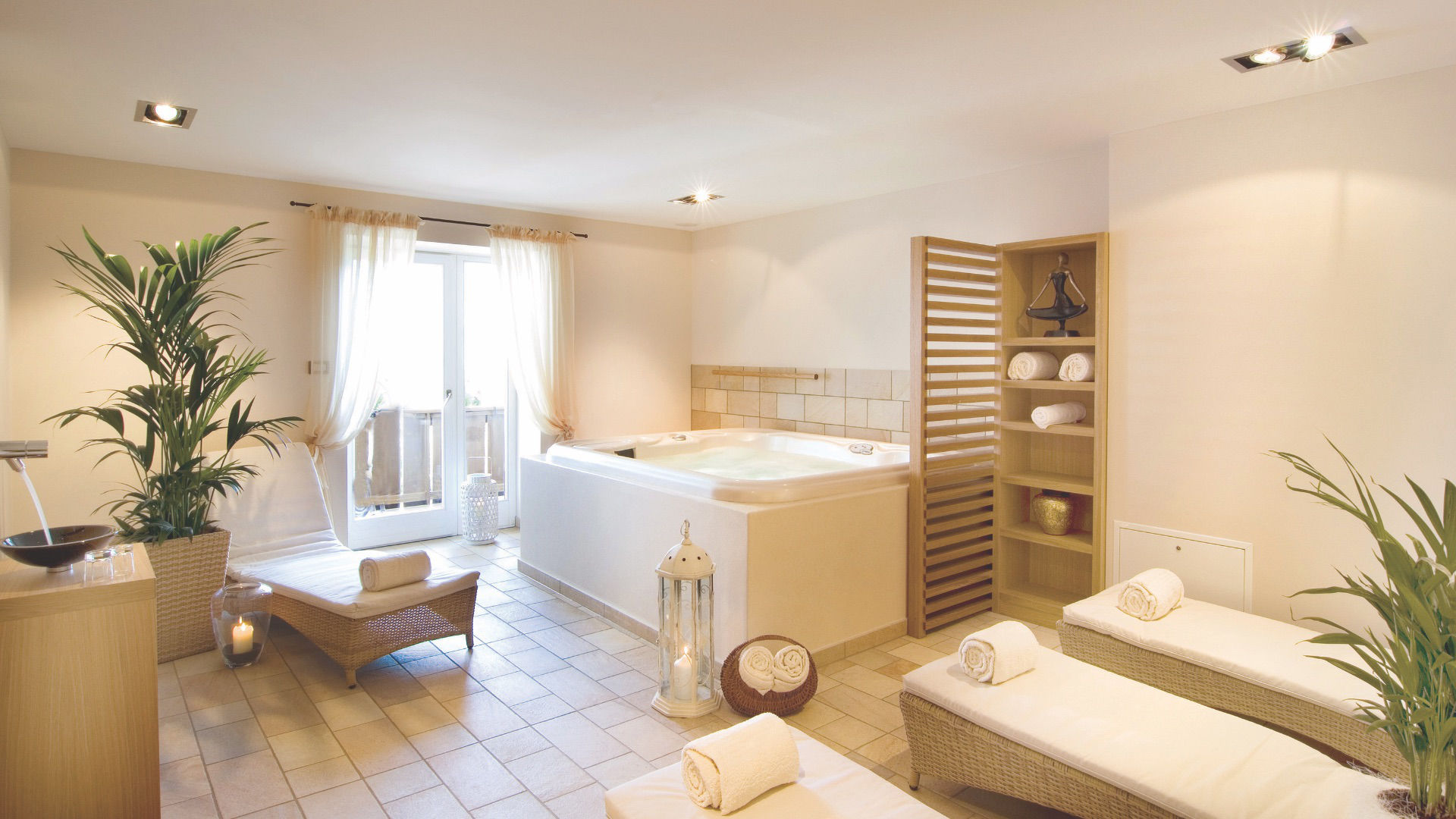 Your hotel with pool in Tirolo
Do you want to cool yourself down?
As soon as the summer in Merano and environs shows itself at its best, nothing is better than to relax under the warm sunbeams in the garden, to dive into the pool every once in a while and to swim a bit. Of course, you will enjoy the cool water also after an extended hike, a bicycle ride or a cultural sightseeing tour in the surrounding area of Tirolo.
Thanks to the mild climate, the new, solar-powered outdoor swimming pool of our Hotel Kronsbühel is at your disposal from springtime to autumn. It promises not only relaxation, but its characterized also by its very quiet location and the splendid view of Merano and Valle dell'Adige. The pleasant lawn with loungers and sunshades invites to stay for a while, too.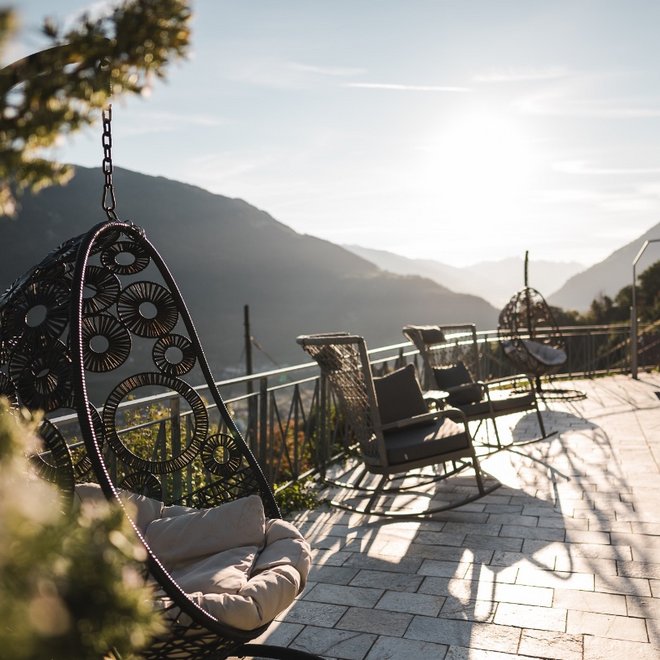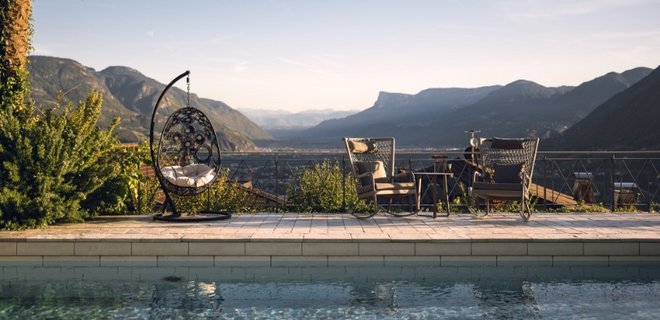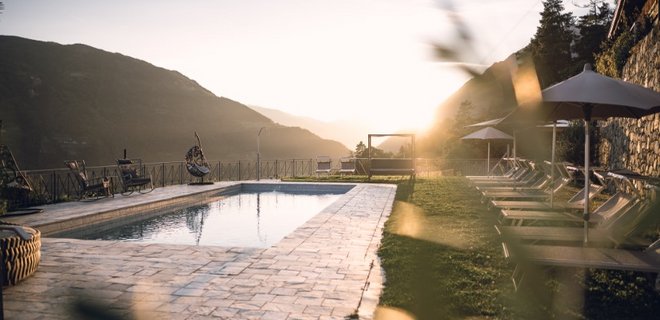 Our Hotel Kronsbühel is reachable from Bolzano or Resia, motorway exit Merano Center (district Quarazze) – along Via Laurin and Thurnstein Castle, not via Tirolo! If you are traveling over Passo di Monte Giovo, you should also take the road through the district Quarazze and do not go through Tirolo. If you have a navigation system, please enter "Merano – Via Laurin".
To top